5 Key Shopping Tips to Choose the Perfect Bikini
Clare Louise, 3 months ago
0
4 min

read
96
Choosing the right bikini can be a tough task, with an ocean of options available. Not to worry, I'm here to help you navigate the tricky waters of swimwear shopping. As an industrial mechanic turned online entrepreneur, I've learned the value of smart shopping and thorough research. In fact, on my website, I've analyzed different fitness programs like the bikini body workout plan at home to help people get in shape. Today, we will focus on how you can find the perfect bikini that not only suits your body type but also accentuates your newly formed beach body.
1. Know Your Body Type
The first step to find the perfect bikini is understanding your body type. Are you more pear-shaped, athletic, curvy, or somewhere in between? Each body type has specific styles that flatter it the most. For instance, if you have a curvy body, a bikini with underwired cups can offer extra support, and high-waisted bottoms can highlight your waistline.
2. Prioritize Comfort
Always prioritize comfort over style. If a bikini isn't comfortable, you won't enjoy wearing it, no matter how fabulous it looks. Look for materials that are soft and smooth against your skin. Consider the bikini's functionality. If you're planning on doing a lot of swimming or playing beach sports, you'll want something that stays in place well.
3. Opt for Adjustable Features
Features such as adjustable straps and tie sides are a blessing. They provide you the flexibility to tighten or loosen your bikini to get the perfect fit. Adjustable bikinis also allow for a bit of weight fluctuation, so you'll still be able to wear it even if your weight changes a bit.
4. Don't Shy Away from Prints
Prints and patterns can draw attention to the best parts of your body and away from those you're not so confident about. The trick is to know how to use them strategically. As highlighted in a post about making fashion statements, the right print can make a huge difference.
5. Shop Online But Be Smart About It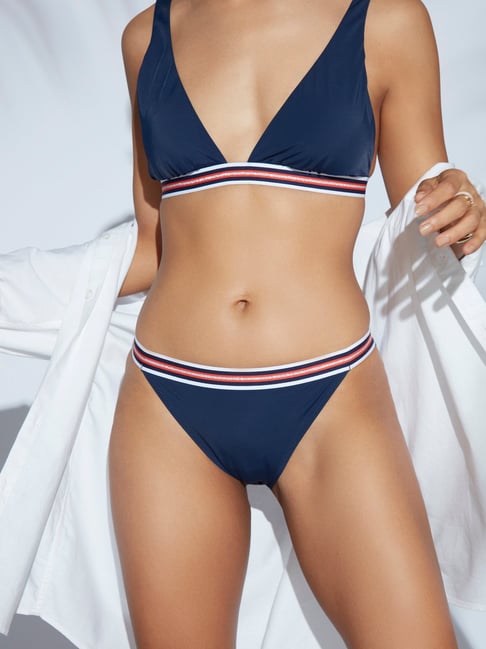 In today's digital world, you can find amazing bikini deals online. Many online stores provide detailed sizing charts and customer reviews that can help you choose the right bikini without trying it on. However, be sure to check their return policy before purchasing.
The journey to the perfect bikini can be as rewarding as the unconventional weight loss methods that can get you in shape. With these shopping tips, you'll be able to select a bikini that not only looks good but feels great too. Remember, the best bikini is the one that makes you feel confident and beautiful.
Play with Colors and Patterns
It's easy to get stuck in a fashion rut, even when it comes to your swimwear. Remember, a bikini is a chance to play with vibrant colors and interesting patterns. Much like the way interior designers use color to change the perception of space, you can use color to enhance or diminish certain body features. For instance, if you are smaller up top, a brightly colored or patterned bikini top can draw attention upwards. Likewise, if you are self-conscious about your lower body, a darker, solid-colored bottom can subtly downplay these areas.
Consider the Bikini Top's Support
When choosing your bikini, be sure to pay attention to the top. If you have a larger bust, you might want to go for styles that offer a good deal of support. Tops with underwires, thick straps, and multiple fastenings can give you the support you need while still being stylish. Conversely, if you have a smaller chest, styles like bandeau tops, ruffled designs, or push-ups can add some volume. Understanding what kind of support works best for your body type can be a game-changer.
Season Trends Matter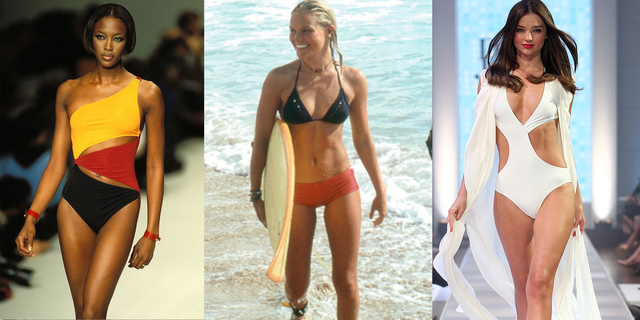 Every season, there are different bikini trends that storm the market. It can be tempting to follow these trends blindly, but it's important to choose what works best for you. A high-cut bikini bottom, for instance, might be in style, but if it doesn't suit your body type or comfort level, it's better to opt for something that does. That said, experimenting with trends can also be a great way to discover new styles you might not have considered otherwise. Balance is key.
Related posts
Advertisement