When it comes to weddings, there's something extra special about tying the knot in a picture-perfect destination. From stunning backdrops and breathtaking views to exotic locations and unique experiences, destination weddings offer a magical way to say "I do" that you and your guests will never forget.
But with so much to consider when planning a destination wedding, it can feel overwhelming to know where to start. Here's your step-by-step guide to planning a picture-perfect event:
Step 1: Consider Your Budget and Guest List
One of the first decisions you'll need to make is how much you can spend and how many people you want to invite. Keep in mind that destination weddings can be more expensive than traditional weddings due to travel costs, accommodations, and other expenses. It's important to factor in these costs when deciding on your budget and guest list.
Step 2: Choose Your Destination and Venue
Once you have a budget and guest list in mind, it's time to choose your destination and venue. Consider locations that have special meaning to you and your partner or that offer unique experiences for your guests. Popular destinations for destination weddings include tropical beaches, mountain retreats, and historic cities.
When choosing your venue, consider factors such as capacity, availability, and amenities. Many destination wedding venues offer packages that include accommodations, catering, and other services, so be sure to ask about these options.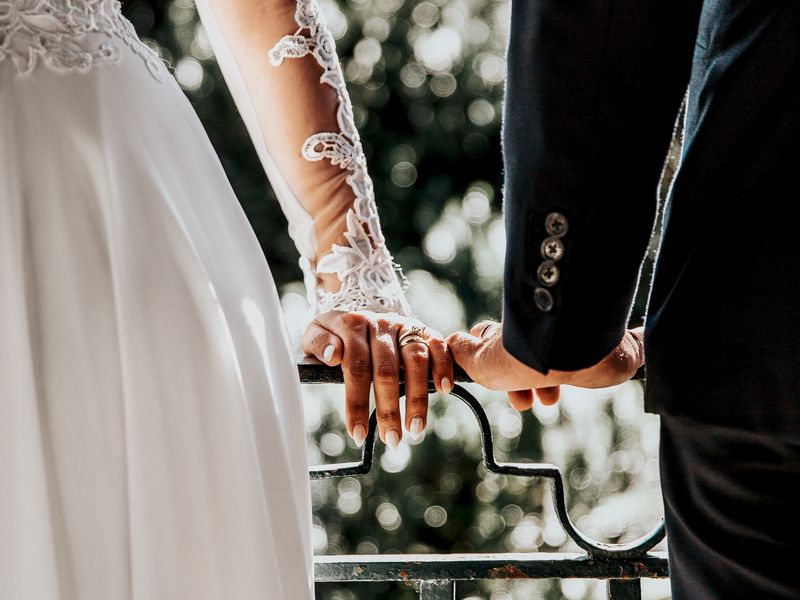 Step 3: Hire a Wedding Planner
A wedding planner can take the stress out of planning a destination wedding and help ensure that everything runs smoothly. Look for a planner who specializes in destination weddings and has experience working with vendors and venues in your chosen location.
Step 4: Obtain Necessary Paperwork and Licenses
Depending on your destination, you may need to obtain certain paperwork or licenses in order to legally get married. This can include passports, visas, and marriage licenses. Be sure to research the requirements well in advance of your wedding date to avoid any last-minute complications.
Step 5: Coordinate Travel and Accommodations for Guests
If you're planning a destination wedding, chances are many of your guests will need to travel and find accommodations. Help make the process easier by providing information on travel options, local hotels and rental properties, and any group rates or discounts that may be available.
Step 6: Plan Wedding Activities and Events
A destination wedding offers the opportunity to extend the celebration beyond just the wedding day. Consider planning additional events such as a welcome party, rehearsal dinner, or post-wedding brunch. These events can help create lasting memories for you and your guests.
Step 7: Enjoy Your Picture-Perfect Wedding Experience
With careful planning and attention to detail, your destination wedding is sure to be a picture-perfect event that you and your guests will cherish for years to come. Relax and enjoy the experience of exchanging vows in a breathtaking location surrounded by the people you love.
Related posts
Advertisement