The Art of Accessorizing Jewelry for Every Occasion
admin, 10 months ago
0
3 min

read
100
Jewelry is an essential element when it comes to styling oneself. It is said that jewels are a woman's best friend, but accessorizing with them can be a challenging task. One question that always pops up in our minds is how to accessorize jewelry for every occasion. Not to worry, in this article, we will explore some tips and tricks on how you can accessorize your jewelry to add an extra edge to your look.
1. Keep it Simple:
When it comes to jewelry, it is always better to play it safe by keeping it minimal. Make sure that the jewelry you choose blends well with your outfit. A classic and straightforward approach is to opt for a pair of diamond studs or pearl earrings, minimalistic bracelets or delicate necklaces to add that touch of sophistication to your outfit.
2. Layer It Up:
In the current fashion trend, layering jewelry has become a common practice for accessorizing. You can add a subtle depth to your look by layering necklaces or stacking bracelets. However, it is necessary to keep a balance between the number of jewelry pieces you add. Excessive layering can be overwhelming and may make your outfit look a bit too busy.
3. Match the Occasion:
You cannot wear the same jewelry to every event. Each occasion calls for a different style of jewelry, and therefore it is essential to match your accessories with the occasion. For instance, if you are attending a wedding, it is ideal to wear some delicate and refined pieces of jewelry that will complement your outfit. If you are going out for dinner with friends, it may be suitable to add some funky, bold jewelry pieces that add an element of fun.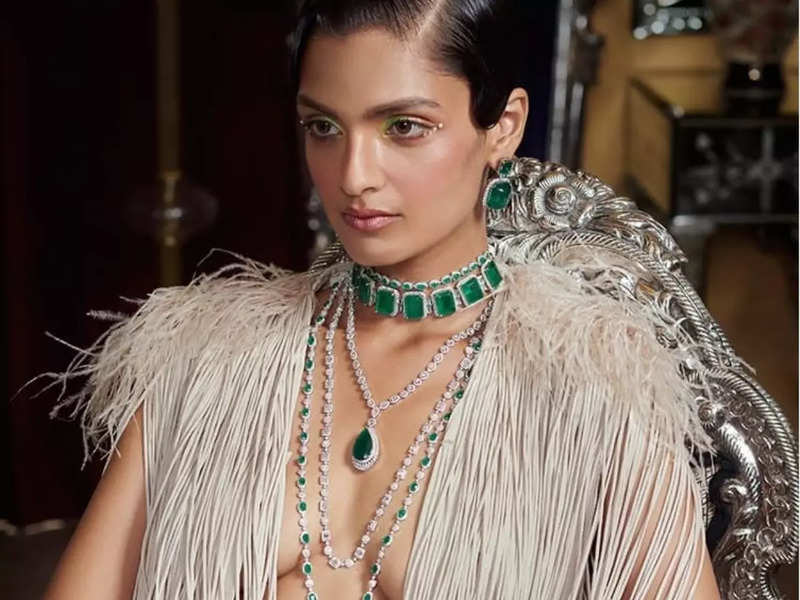 4. Don't Forget the Rings:
Rings always add a unique touch to your accessory collection. They can easily make your hands stand out, and they are versatile, complementing many styles of jewelry. A classic gold ring or a statement geometric ring can add a desirable touch to your outfit.
5. Statement Pieces:
Statement pieces of jewelry can transform simple outfits into unique and trendy ensembles. Adding some bold and chunky jewelry can add an extra pop to your outfit, but it's important to avoid overdoing it. For instance, if you wear a statement necklace, avoid wearing too many other statement pieces, so as not to cluster your outfit with a lot going on.
6. Quality over Quantity:
Last but not least, quality is always better than quantity. Invest in timeless and unique pieces that will last longer than cheap, disposable pieces. Investing in good quality jewelry is worth it in the long run as it can be passed down as a family heirloom or resold at a fair price.
Accessorizing with jewelry is an art, and it is essential to keep in mind the occasion, balance and complementing your outfit, when choosing your jewels. Remember, less is always more, and a carefully selected piece can add that classic yet unique touch to your outfit.
Related posts
Advertisement