6 Designer Labels That Are Redefining Luxury Fashion
Clare Louise, 3 months ago
0
6 min

read
115
The fashion world is a dynamic entity that changes and evolves faster than a New York minute. While some brands have managed to maintain their prestige for decades, others are making bold strides, challenging conventions and carving out a niche for themselves. Let's take a look at six designer labels that are currently redefining what we know as luxury fashion.
1. Bottega Veneta: The Subtle Art of Extravagance
Italian label Bottega Veneta has taken the fashion world by storm with its unique vision of understated luxury. Its contemporary designs, combined with a dedication to craftsmanship, has made Bottega Veneta a firm favorite among fashion enthusiasts. This brand doesn't just stop at clothing; their handbags, such as the Pouch and the Cassette bag, have become must-haves in the wardrobe of many a fashion enthusiast. If you are intrigued by such authentic designer handbags, this directory of wholesale designer bags might be worth exploring.
2. Off-White: Streetwear Meets High-End Luxury
When talking about game-changers, we cannot skip over Off-White. Spearheaded by the late Virgil Abloh, Off-White has disrupted the fashion scene by blending streetwear with luxury, and in the process, redefining both. Its bold graphic designs and statement-making accessories, including the coveted industrial belt, have garnered a massive cult following.
3. Jacquemus: Playful Aesthetics and Functionality
French designer Simon Porte Jacquemus is the man behind the label, Jacquemus, known for its playful and often surreal approach to design. From oversized straw hats to its famous 'Le Chiquito' bag, Jacquemus challenges our perceptions of scale and proportion, creating covetable pieces that blur the line between fashion and art.
4. Marine Serre: The Future of Eco-Friendly Luxury
Marine Serre is making waves not only with her innovative designs but also with her commitment to sustainability. The French designer is known for her use of upcycled materials and her distinct crescent moon logo. With her brand, she demonstrates that luxury fashion and eco-consciousness can go hand in hand, making her a true pioneer in the industry.
5. Fear of God: The Quintessence of Cool
Fear of God, under the direction of Jerry Lorenzo, is a label that's reshaping the landscape of luxury menswear. With its elevated approach to casual wear, the brand has caught the eye of both high fashion circles and streetwear enthusiasts. If you've ever wondered how to make sweats look chic, Fear of God has the answer.
6. Telfar: Democratizing Luxury
Telfar Clemens, the designer behind Telfar, has made it his mission to make luxury accessible to all. His unisex designs and his iconic shopping bag, dubbed the 'Bushwick Birkin,' have created a new template for inclusive luxury. His brand is built on the ethos of "not for you, for everyone," and his influence is palpable.
Each of these designer labels are part of a vibrant, evolving fashion landscape, challenging our ideas about luxury and pushing boundaries in their unique ways. Not only are they creating exciting pieces, but they're also challenging the norms of the fashion industry, leading to a richer, more diverse, and more inclusive world of luxury fashion.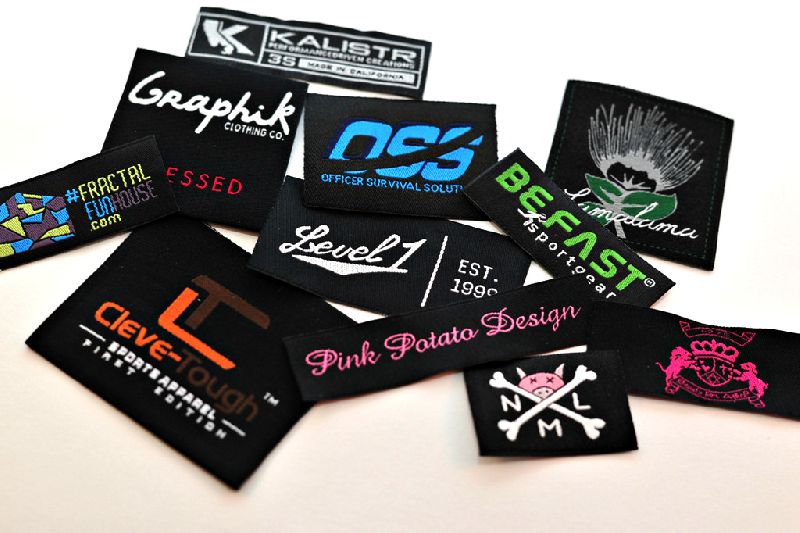 These labels remind us that fashion is a powerful tool for expressing identity and making a statement. As such, it's not surprising that fashion can be a medium to impact social issues. It becomes a way for us to communicate our values and stand up for what we believe in.
Moreover, these brands show us that investing in fashion isn't merely about acquiring beautiful pieces. It can be about supporting a vision, a new approach, or a cause. It's reminiscent of how people invest in stocks and bonds, where their decisions can be driven not just by potential financial returns but also by personal beliefs and values.
Fashion, after all, is not just about aesthetics. It's also about the stories we tell and the world we want to create.
The Evolution of Luxury Fashion: A Dynamic Industry
Luxury fashion has come a long way from the days when it was synonymous with exclusivity and extravagance. Today's luxury brands understand that the modern consumer values individuality, authenticity, and inclusivity as much as they value high-quality materials and exquisite craftsmanship. The evolution of luxury fashion has been marked by a shift towards a more holistic view of what constitutes luxury, a perspective that encompasses not only the physical product but also the experiences and values it represents.
In this context, the designer labels mentioned above are not just redefining luxury fashion, but they are also shaping its future. They are offering new perspectives on design, pushing the boundaries of creativity, and promoting inclusivity and sustainability. In doing so, they are responding to and shaping the changing desires of consumers, many of whom now seek meaningful connections with the brands they support.
The Power of Storytelling in Fashion
Another significant trend in the luxury fashion industry is the increased emphasis on storytelling. Brands are recognizing that to truly connect with their audience, they need to offer more than just beautiful products. They need to tell a story that resonates with their consumers, a story that gives context and meaning to their designs. This is where the power of branding comes in.
Storytelling is not a new concept in fashion. However, its importance has grown exponentially in the age of social media and digital marketing. Brands are now able to connect with their audience in ways that were not possible before. They can share their story, their values, and their vision directly with their consumers, creating a sense of community and shared purpose. This sense of connection can be a powerful motivator for consumers, who are increasingly looking for brands that align with their values and aspirations.
Luxury Fashion: A Platform for Change
As the fashion industry evolves, it is clear that luxury fashion has the potential to be a powerful platform for change. Whether it's promoting sustainability, championing diversity, or advocating for social issues, luxury brands have the influence and reach to make a significant impact. While this is a considerable responsibility, it is also an incredible opportunity.
Brands like Marine Serre, Telfar, and Off-White are not just selling clothes and accessories; they are promoting a vision for a more inclusive and sustainable future. By doing so, they are inspiring both their peers and their customers to rethink their views on fashion, luxury, and consumption. The end goal is not just to create beautiful and desirable products, but also to contribute to a more equitable and sustainable world.
Related posts
Advertisement